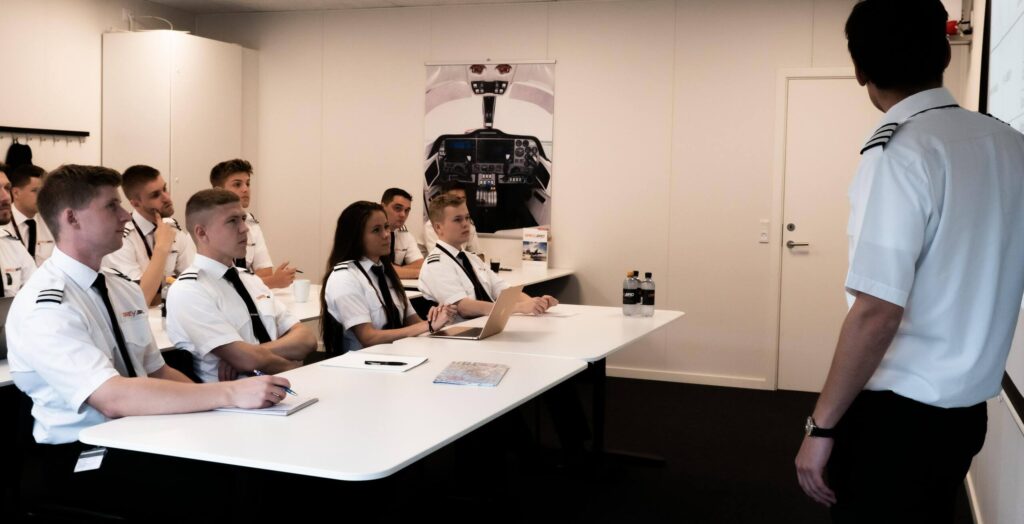 What are the requirements for my math and English levels?
English is, without a doubt, the most important subject of the three. That said, you do not need a university degree. If you can communicate well in English, if you can watch a movie without subtitles, if you do not mind speaking to people in English, you will do fine. As long as you train your English in the course of the education – and you will have many opportunities to do just so – your English level will improve dramatically during the two years you study. As for math, a passed exam from the 9th grade elementary school will do.
How can I improve my skills before I start?
If you fear or know that your English, math or physics skills are below standard, and want to improve them before you start, there are many ways to improve. Studying specific subjects is possible in most countries. 
Do I need a high school diploma?
The short answer is no. It may, of course, be an advantage to be as educated as possible, but having a high school diploma does not make you a better pilot. Studying hard at GreyBird does! If you have a high school diploma, you will probably find it easier to study hard, however, a high school diploma alone does not make you more qualified. Please note, however, that there are operators who prefer hiring first officers with a high school diploma.